TURA, Sept 20: Warm greetings from the devotees of Garo Hills have been offered to Pope Francis- the head of the Catholic Church in the world, during an interaction between the Pontiff and the Tura Auxiliary Bishop Jose Chirackal on September 17th when the bishop called on him at the Vatican.
Auxiliary bishop Jose was at the Vatican to attend the two week long Course for bishops appointed worldwide since 2019 and on 17th September had the privilege to meet and wish the pontiff during a special one on one interaction between the pope and the attending bishops.
"During my meeting with the Holy Father I inquired about his health. He said he was doing fine. I conveyed the greetings of the people of Garo Hills, It was a very happy moment. It was also an opportunity to meet with bishops from across the world, interact with them and share experiences," fondly recalled Auxiliary Bishop of Tura Jose Chirackal while speaking to HUB News.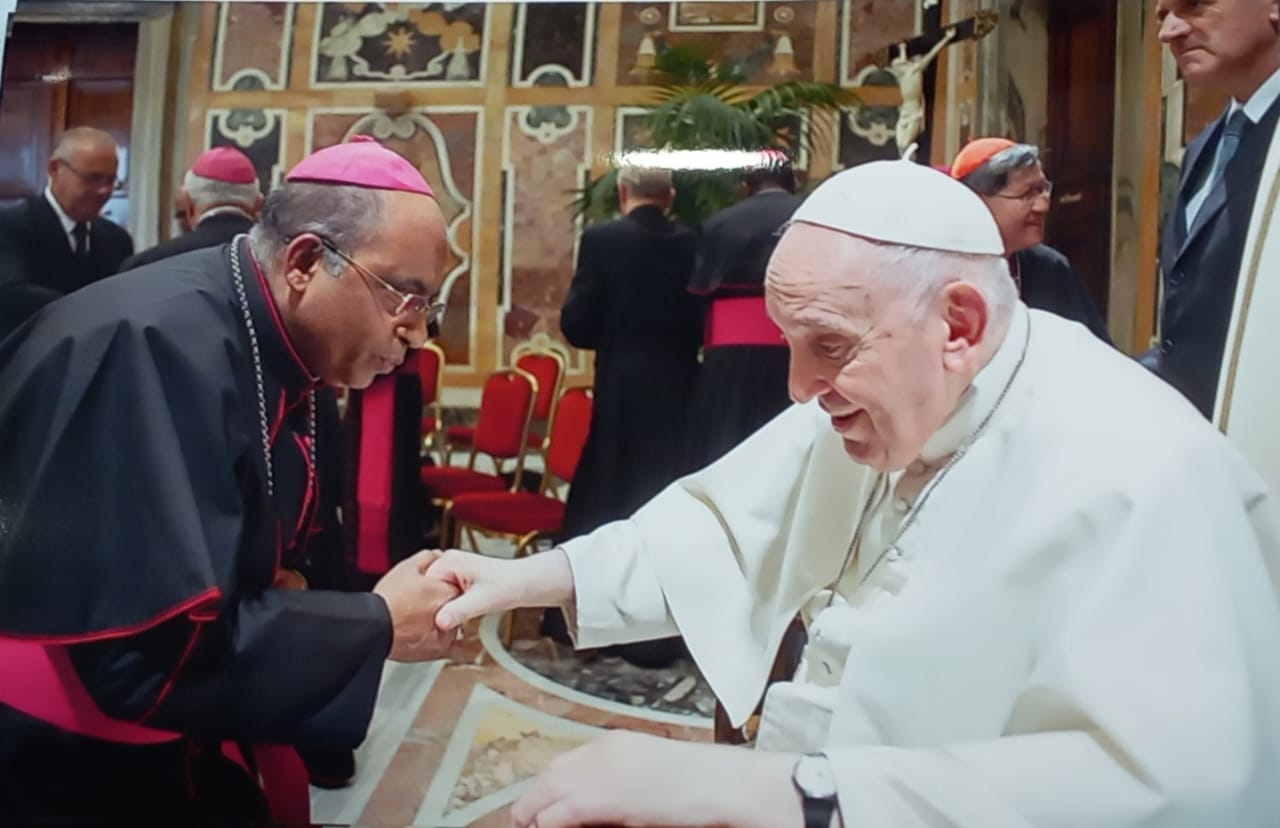 Bishop Jose and others were also taken on a visit to Castle Goldolfo, which is the summer residence of the Pope and see the residential quarters, the office room and the vehicles used by the pontiff.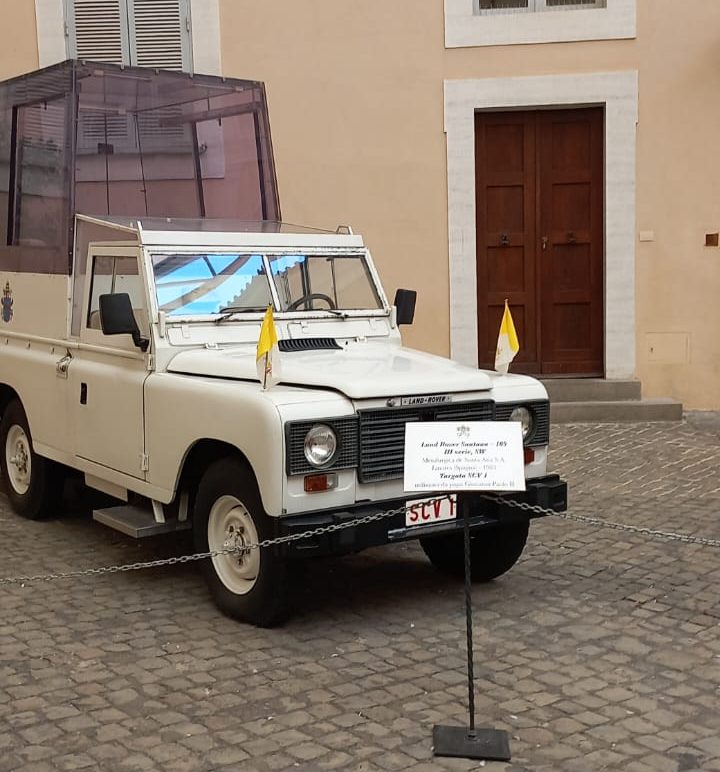 Over 200 bishops hailing from different parts of the world had been attending the course in small groups.
From India, eight bishops including the bishop of Dibrugarh and auxiliary bishop of Tura attended the programme.
Apart from the bishops from India, there were bishops from the neighboring countries of Pakistan, Sri Lanka, Myanmar, Vietnam, Japan and Korea and man from African continent and Latin America who attended in the meeting.
Pope Francis met the bishops in the apostolic palace soon after his return from Kazakistan and interacted with them for almost 2 hours.
In his meeting with the bishops, Pope Francis spoke about his visit to Kazakistan, last week, and the importance of interreligious dialogue and common effort for peace.
He responded to the queries of the bishops on various subjects and exhorted the bishops to bear witness to the love of Christ by doing good work in the countries of their origin. He also stressed the importance of closeness to God and closeness to one another in the church and society.
The Holy Father has recently been suffering from health problems as he faces difficulties in movement due to a knee injury. This has affected his visits to various countries including a proposed visit to Sudan which had to be cancelled. The 86 years old pontiff recently appointed two more cardinals from India.
Credit: Source link