John Mulaney and his wife, Anna Marie Tendler, have confirmed they are divorcing after six years of marriage.
The comedian reportedly asked Tendler for a divorce three months ago following a 60-day stay in rehab for drug and alcohol addiction.
READ MORE: Comedian John Mulaney and wife Anna Marie Tendler have split following his rehab stay
In a statement published by Page Six, Mulaney's team said, "John will not have any further comment as he continues to focus on his recovery and getting back to work."
Meanwhile, Tendler's team's statement was more forthcoming.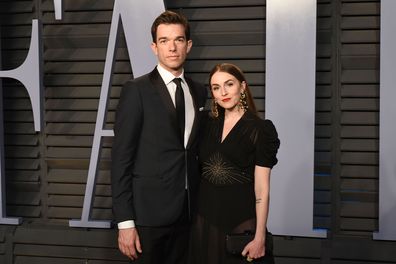 "I am heartbroken that John has decided to end our marriage. I wish him support and success as he continues his recovery," Tendler commented through a spokesperson.
Those that are fans of the Saturday Night Live star would know of Tendler through his stand-up routines, which often reference their former marriage and life together, but the 38-year-old does not usually get down to the nitty-gritty details.
READ MORE: John Mulaney checks into rehab for alcohol and cocaine addiction
Here is everything you need to know about Anna Marie Tendler.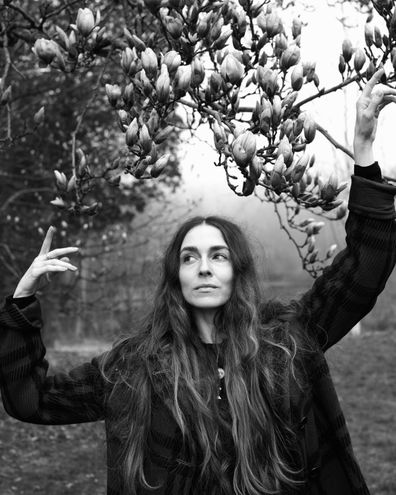 Who is Anna Marie Tendler?
Although Tendler rose to prominence due to her relationship with Mulaney, she actually made a name for herself in the art world prior to wedding the Big Mouth star.
Born Annamarie, but professionally going by Anna Marie, Tendler is an artist who works in many mediums.
READ MORE: Comedian John Mulaney reportedly in 'outpatient sober care' after completing 60-day rehab stint
The 35-year-old used to be a New York-based hairstylist and makeup artist, a role she moved into after dropping out of college in her freshman year, before becoming an online beauty guru with a makeup-related tumblr blog that had over 350,000 followers in the early noughties.
Tendler's online notoriety got her a job writing for MTV Style and an opportunity to attend New York Fashion Week in 2011.
She has also had tutorials published in Glamour, HelloGiggles and DailyCandy, as well as a video featured on Amy Poehler's Smart Girls YouTube channel.
READ MORE: John Mulaney says he was investigated by Secret Service after SNL joke
Now, Tendler is pursuing a masters degree in Costume Studies at New York University and owns her own business, Silk Parlor, which handcrafts Victorian-style lampshades.
How did Anna Marie Tendler and John Mulaney meet?
The soon-to-be-split couple met during a group trip to Martha's Vineyard, an island located south of Cape Cod in Massachusetts, during the late 2000s.
In a post on their wedding website years later, they wrote: "After a group vacation to Martha's Vineyard, John rode shotgun while Anna drove a carload of people home.
"He did bits the whole ride and killed. They were not dating at the time, but Anna knew they would be soon after."
READ MORE: Elon Musk says he's the first host with Asperger Syndrome to host Saturday Night Live
In 2018, Mulaney posted to Instagram to celebrate his and Tendler's four-year wedding anniversary, which included a sign that Tendler wrote, signed and dated on February 16 2010.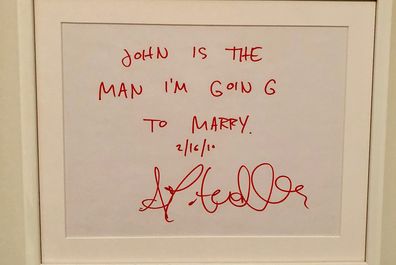 "John is the man I am going to marry" Tendler wrote above the date and her signature.
Mulaney first publicly referred to Tendler as his girlfriend in January 2012 in an interview with New York magazine.
READ MORE: Miley Cyrus and Saturday Night Live mums open Mother's Day episode
"My girlfriend is a makeup artist and hairstylist and cuts my hair for free. I would promote her here but I totally forgot her name," Mulaney joked in response to a question asking how much money was too much when paying for a haircut in New York City.
The couple adopted a French Bulldog named Petunia in 2013, before getting married a year later.
When did Anna Marie Tendler and John Mulaney get married?
Tendler and Mulaney's wedding was on July 5 in 2014 in Boiceville, New York.
The wedding was 1920s-themed with a touch of woodland-deco and their friend, comedian and Schitt's Creek actor Dan Levy, officiated the ceremony.
READ MORE: Aubrey Plaza reveals she's married to longtime love Jeff Baena
To mark the occasion, Mulaney shared a wedding photo on his Instagram page, with the caption: "On a beautiful and perfect day, I married a beautiful and perfect woman. I wish I could live it over and over again."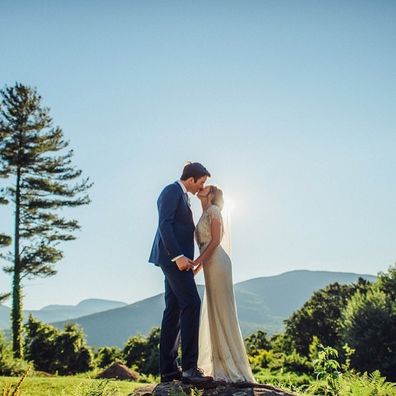 Mulaney spoke of their wedding ceremony in his Netflix special, The Comeback Kid, in 2015.
"My wife is Jewish, she's a New-York Jew. I did it!" Mulaney said.
"Now, I was raised Catholic. I don't know if you can tell that from the everything about me. My wife is Jewish, I grew up Catholic, so we got married by a friend.
READ MORE: Kid Cudi wears floral dress, green cardigan on SNL in tribute to Kurt Cobain
"Being married by a friend is a beautiful ceremony that alienates both families' religions while confusing the elderly people at the wedding."
What happened between Anna Marie Tendler and Ben Affleck?
In a series of since-deleted Tweets in 2017, Tendler claimed that Ben Affleck groped her at a party in 2014.
Hours after Affleck made a public apology for grabbing actress Hilarie Burton's breast in 2003, Tendler tweeted that she would "also love to get an apology from Ben Affleck who grabbed my ass at a Golden Globes party in 2014."
READ MORE: SNL star's wife accuses Ben Affleck of groping her
Tendler then went on to detail the alleged incident, which Affleck has never publicly acknowledged or addressed.
"He walked by me, cupped my butt and pressed his finger into my crack," Tendler wrote.
"I guess he tried to play it like he was politely moving me out of the way and oops touched my butt instead of my lower back?
"Like most women in these situations I didn't say anything but I have thought a lot about what I'd say if I ever saw him again," the artist concluded.
READ MORE: Ben Affleck apologises for groping actress Hilarie Burton in 2003
Comedy writer Jen Statsky corroborated the makeup artist's account of the evening, tweeting, "I was also at this party and *multiple* friends had this same exact experience."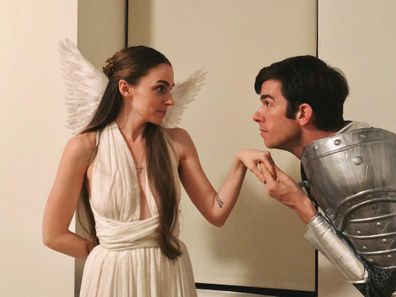 Does Anna Marie Tendler have social media?
Yes, she does.
Tendler has an Instagram account where she posts her photography and art under the username @annamtendler.
She previously had an Instagram account that included her married name and photos of Mulaney, however, she quietly left the photo-sharing platform when Mulaney checked into rehab, before returning a few months later sans-Mulaney in more than just name — Tendler also scrubbed her Instagram profile of any photographic trace of her soon-to-be-ex-husband.
READ MORE: Olivia Rodrigo's Drivers License is for drinking buddies, too, in Saturday Night Live homage
Tendler and Mulaney also no longer follow each other on Instagram.
What is Anna Marie Tendler's net worth?
Tendler's net worth is estimated to be between US$400,000 to US$600,000 (approx. $510,000 to $770,000).
Mulaney's net worth, however, is estimated to have a net worth of US$6 million (approx. $7.6 million).
For a daily dose of 9Honey, sign up here to receive our top stories straight to your inbox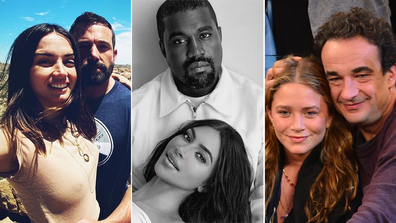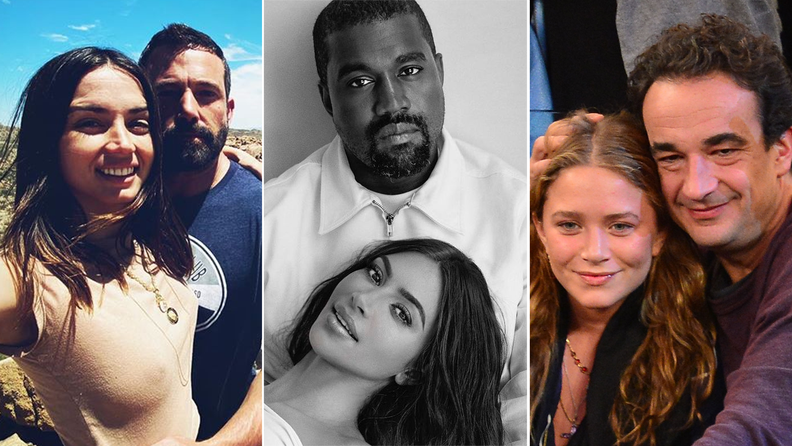 Celebrity breakups, splits and divorces of 2021

Credit: Source link