NORTH CHARLETSON — Bishop Jacques Fabre stepped down from the stage, among the clergy, and walked among the people.
As he strolled throughout the crowd, Fabre held up the letter from Pope Francis confirming Fabre's appointment as the new bishop of the Roman Catholic Diocese of Charleston. Several thousand who'd assembled at the Charleston Area Convention Center cheered and recorded the historic moment on their cellphones.
Fabre was ordained and installed May 13 as the 14th bishop of the Charleston Diocese. Fabre is the first Black man to serve as bishop of the diocese in the religious group's 200-year history. Fabre is also America's first Haitian ordinary, said Archbishop of Atlanta Gregory Hartmayer.
Hartmayer called Fabre "a loving shepherd who breaks down language and cultural barriers."
A diverse crowd of Catholics — Blacks, Whites and Hispanics — gathered to witness Fabre assume his new role. Various cultures were also represented in the ceremony itself. Scriptures were read in Creole and Spanish. Representatives from Atlanta's Haitian community participated in the program, dancing down the aisle while carrying baskets of fruit and a portrait of the new bishop.
Several Catholic bishops from across the country were in attendance. Leaders of several Protestant denominations were also present, along with many state and city elected officials.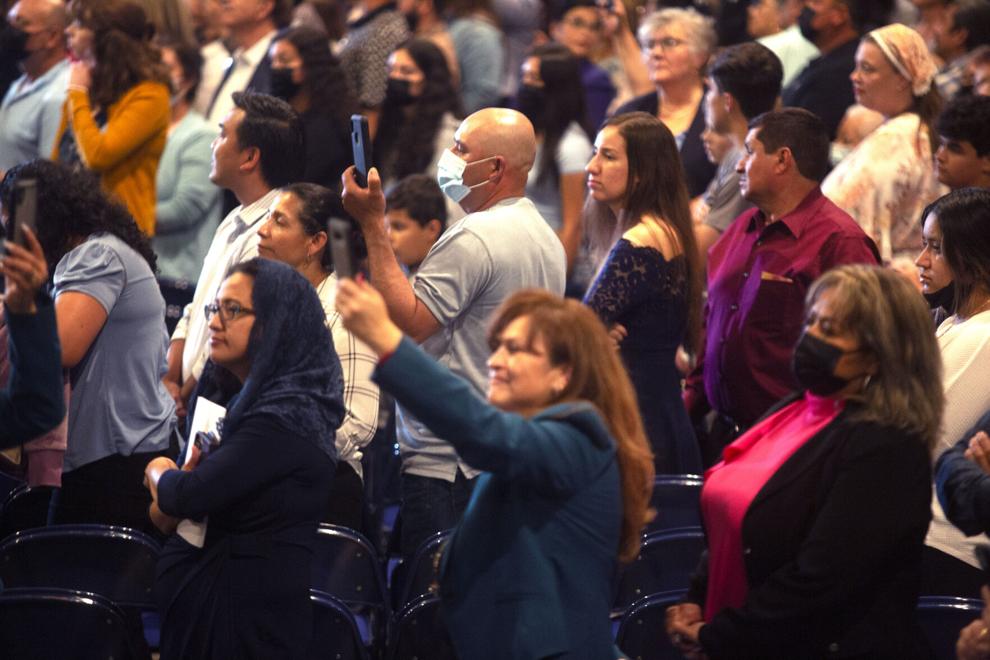 Archbishop of Washington Wilton Cardinal Gregory gave the homily. He urged Fabre to keep a heart for the materially and spiritually poor, just as he's done throughout his career. 
"In doing so, you'll leave no one unattended," Gregory said.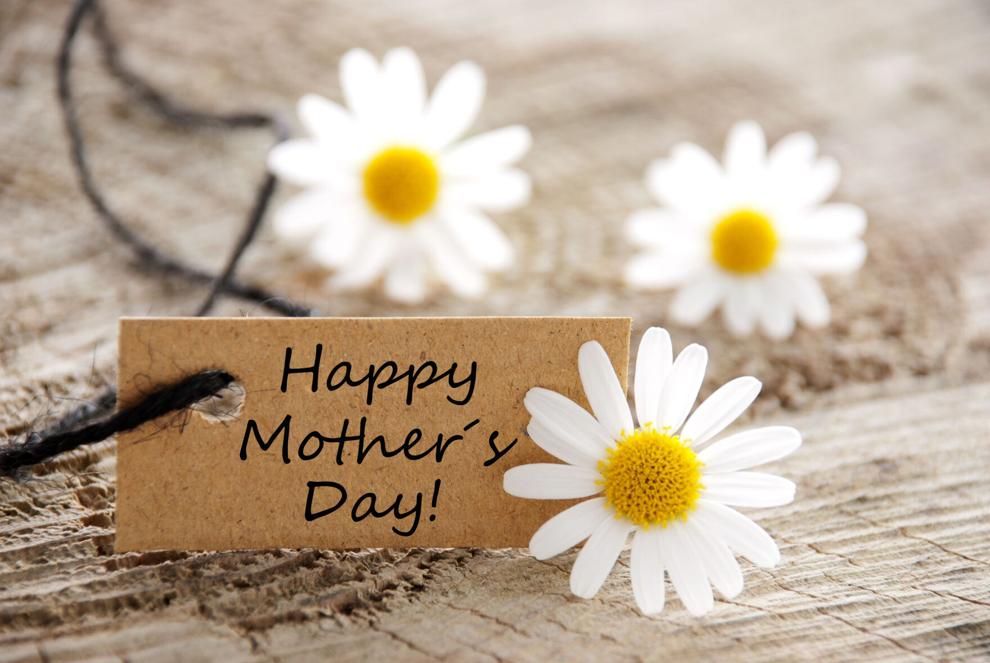 During his remarks, Fabre used a head of lettuce to make a visual illustration. Peeling back the leaves, Fabre compared the vegetable to families and communities.
"If we can forgive historical mistakes and accept the frailties of others, we can find better leaves inside," Fabre said. "If we're able to take away divisions, we can encounter fresh leaves."
Fabre takes the helm of the diocese after the retirement of Bishop Robert E. Guglielmone, who's led the religious organization since 2009. Guglielmone urged the faithful to pray for Fabre as he takes on a new journey.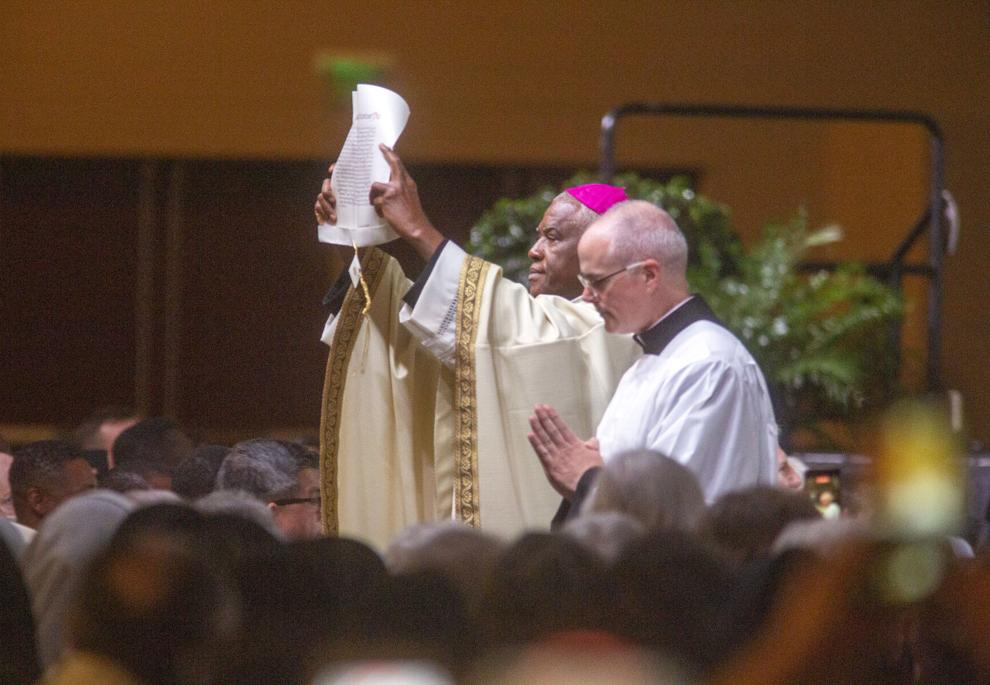 Fabre was born on Nov. 13, 1955, in Port-Au-Prince, Haiti. He immigrated to New York City while in high school and completed his secondary education.
Fabre is well-educated. He attended St. John's University in New York, St. Michael's College in Canada and Chicago Theological Union and Scalabrini House of Theology, both located in Illinois. Fabre received a master's in divinity and a licentiate in human mobility from the Pontifical Urbaniana College in Rome, and was ordained to the priesthood in Brooklyn in 1986, for the Community of Missionaries of St. Charles.
Since 2008, Fabre has served as administrator of Mission San Felipe de Jesus in Forest Park, Ga. Fabre speaks five languages: English, Spanish, Italian, French and Creole.
The Diocese of Charleston is comprised of 117 parishes and missions, and 350,000 people.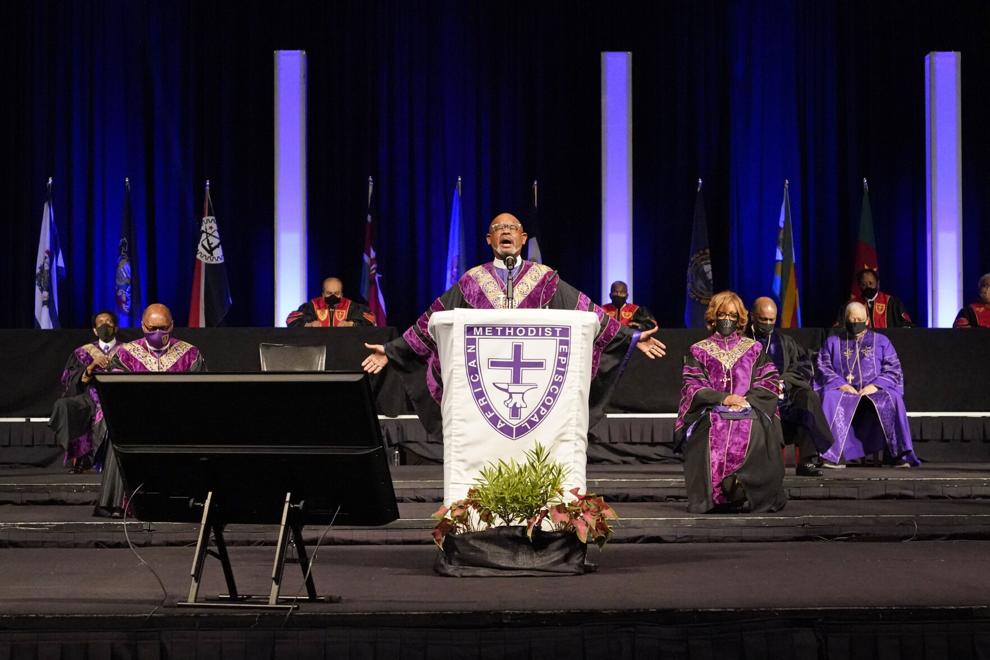 Reach Rickey Dennis at 937-4886. Follow him on Twitter @RCDJunior.

Credit: Source link