RACINE — This year has been dubbed the "Year of Saint Joseph" by Pope Francis, and one local church is celebrating all year long.
St. Joseph is the husband of the Virgin Mary and legal father of Jesus. In a new Apostolic Letter titled "Patris corde" ("With a Father's Heart"), Pope Francis describes St. Joseph as a beloved, tender, loving, obedient and accepting father; a father who is creatively courageous, a working father and a father in the shadows.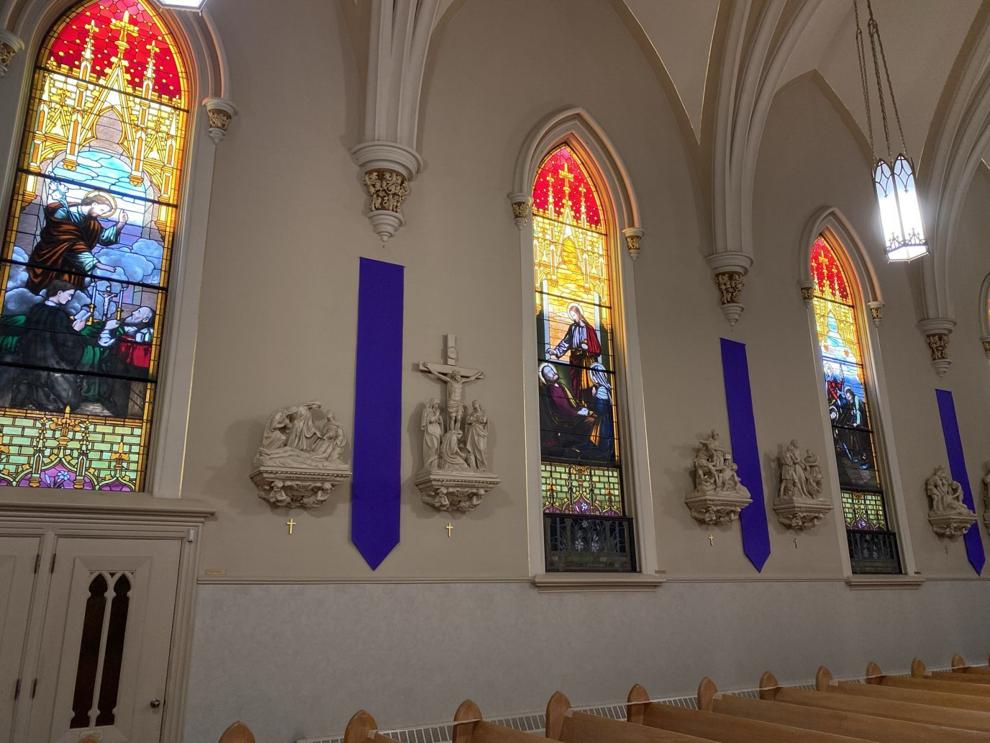 The pope wrote "Patris corde" against the backdrop of the COVID-19 pandemic, which he said has "helped us see more clearly the importance of 'ordinary' people who, though far from the limelight, exercise patience and offer hope every day," the Vatican News reported last December. In this, ordinary people resemble St. Joseph, "the man who goes unnoticed, a daily, discreet and hidden presence, who nonetheless played an incomparable role in the history of salvation."
The letter marks the 150th anniversary of Pope Pius IX's declaration of St. Joseph as Patron of the Universal Church. To celebrate the anniversary, Pope Francis has proclaimed a special "Year of St. Joseph," beginning on the Solemnity of the Immaculate Conception 2020 and extending to the same feast in 2021: Dec. 8, 2020, to Dec. 8, 2021.
Also celebrating an anniversary is St. Joseph's Catholic Church, 1533 Erie St. in Racine — although a 145th anniversary. The church was completed and dedicated on Christmas Day, Dec. 25, with its first mass in 1876.
Credit: Source link