MUMBAI – A religious order in Vietnam is calling for global support in resisting what it described as the illegitimate seizure of an historic monastery by the country's government, under the pretext of renovating it for use as a hospital.
Father Joseph Nguyễn Văn Hội, rector of the Redemptorist community in Hanoi, made the appeal in a letter to members of the order and its partners and supporters around the world.
The disputed facility is part of the Redemptorist-run Thai Ha church in Hanoi, which was one of dozens of church-owned properties seized after the Communist takeover of Northern Vietnam in 1954. The structure was converted into a public hospital, called Dong Da Hospital.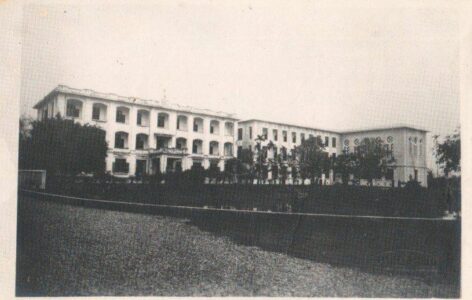 Redemptorists began using the site as their novitiate and study center in 1928 after they arrived in Vietnam in 1925.
Despite efforts to resolve such church-state disputes in recent years, including a recent agreement to permit a resident papal representative in the country, Văn Hội charges that local authorities are conducting internal and external renovations on the hospital which effectively will make it impossible to reclaim it for religious use.
The Redemptorists are presently preparing to celebrate the 100th anniversary of their arrival in Vietnam in 2025, and regard the monastery as the heart of their presence in the country.
In his letter, Văn Hội suggested that timing of the work was deliberately calculated to begin while most Vietnamese Redemptorists were away for annual retreats, and he himself was taking part in a week-long retreat with all the Catholic clergy of Hanoi.
Informed of what was happening, Văn Hội said he sent a representative of the parish council to lodge an appeal with local officials, but to no avail.
"On two occasions, the hospital director and board visited our parish and met with us to discuss badly needed repairs to neglected sections of the Hospital," Văn Hội wrote. "We implored them to petition higher authorities to construct a new hospital elsewhere, explaining that the building was originally built as our monastery and is wholly unsuitable to function as a hospital."
"We said that for any urgent repairs needed immediately (such as ceiling cracks or peeling paint that could harm patients), they must provide clear written requests detailing the precise nature and location of repairs, and we would submit these to higher Church authorities," he said.
"However, they have gone ahead with massive renovations without any consultation or written notice to us. When our Parish Council representative went to demand the halting of the work urgently, the hospital provided only a vague notice from the director. We are drafting an official letter of protest to authorities and considering legal action to stop this unauthorized appropriation of our monastery."
Văn Hội emphasized the significance of the site for the Redemptorists.
"The monastery seized for this hospital is the material and spiritual heart of our congregation in Vietnam, built and prayed in by generations of our Redemptorists over the past century," he wrote.
"As we rapidly approach the 100th anniversary of our ministry in our nation, we desperately hope the Congregation can unite to demand its return. We humbly ask for your prayers and advocacy as we fight to reclaim our sacred home."
Văn Hội  also said that local Catholics are deeply upset with the renovation going ahead without their permission, whereas earlier, management used to seek approval from the Redemptorists before they carried out repairs.
In a Nov. 11 complaint to the People's Committee of Hanoi, and other city agencies, Văn Hội said the government should punish those who "flagrantly damaged our legitimate religious property, which is now called Dong Da General Hospital."
According to the Redemptorists, they bought the 61,455 square meter plot of land where the hospital now sits in 1928 and built several facilities there.
"We never sold them," Văn Hội said, asserting that district authorities illegally forced Redemptorists to hand the monastery to them in 1929 for use as a school, before seizing it completely in 1952 and converting it to a hospital.
He added that the de facto appropriation "blatantly violates religious freedom and discourages local people from putting their trust in the communist government as the Vatican and Vietnam are trying to foster diplomatic ties."
Credit: Source link